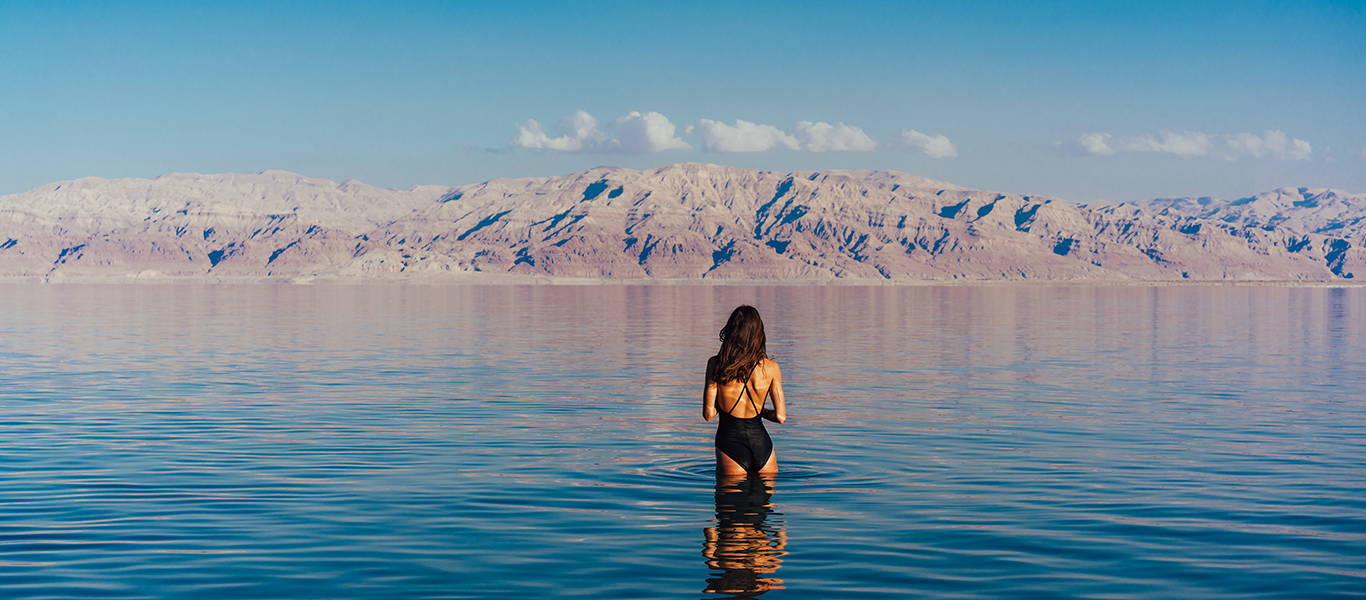 Every year well over 3 million people flood to the Dead Sea in Israel & Jordan. But why? And why are ingredients sourced from it so popular in the skin care industry ? Let's take a look.
The Dead Sea is located on the border of Israel and Jordan in the Middle-East. It's an unusual place, with some seriously unusual properties mainly caused by its geographic location.
Its' shores are a massive 430m below sea level, not only making this the lowest sea in the world but also the worlds lowest point on land. Once water flows in to the sea, its only way out is up, through evaporation. This leaves behind salty deposits and the whole process is extenuated by the sea's location in a hot desert.
Where does the name come from? At 35% salt, conditions for life in the Dead Sea are pretty harsh. Impossible in fact. No fish, animals or plants are able to flourish in this environment - so the name really is what it sounds like!
But fear not, whilst you wouldn't want to be a fish trying to live there, the mud from sea can be hugely beneficial to us humans...
" When you have beautiful skin, it is a sign you also have a healthy body and mind "

—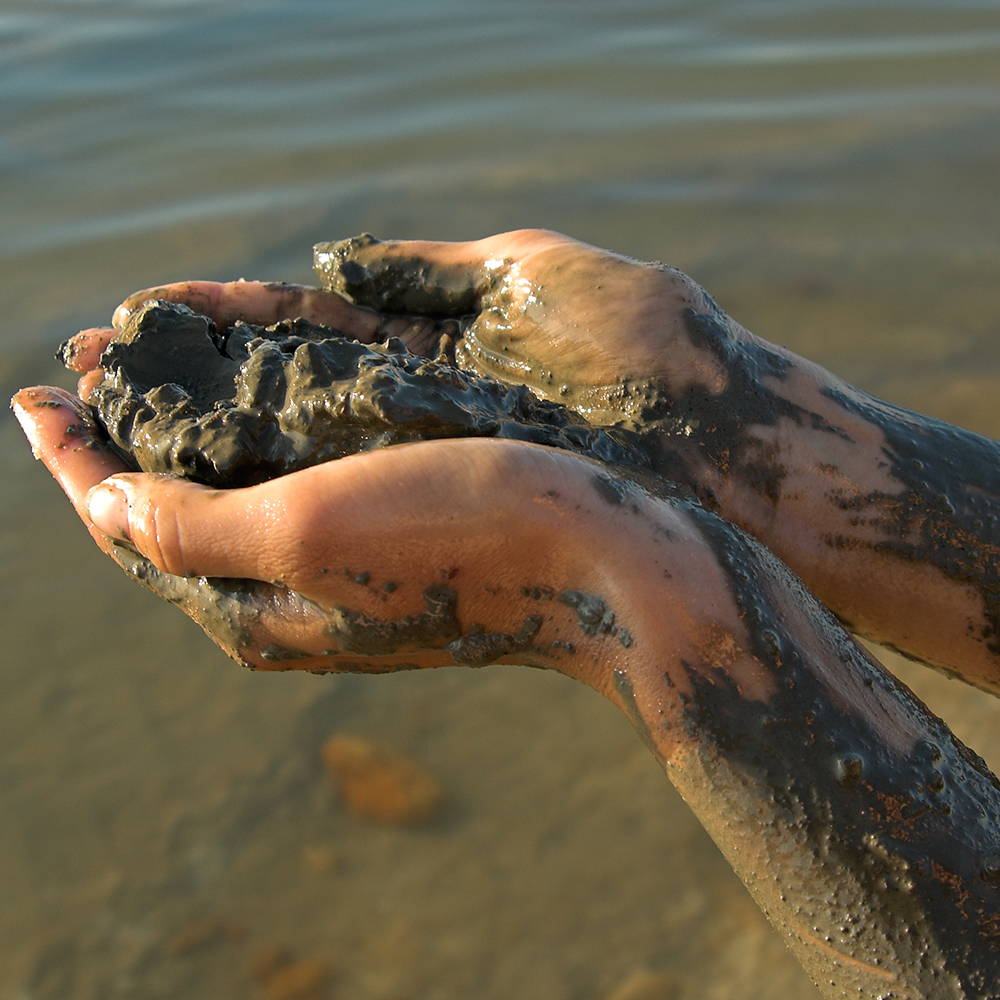 Salt has a number of benefits for your skin. It is extremely absorbent, gathering up dirt and toxins from deep within your pores, and it is also extremely high in mineral content (Magnesium, Zinc & Potassium) all of which have been proved to greatly improve skin roughness and your skins ability to act as a barrier to the outside world. The relevance of this to the Dead Sea? The Dead Sea has over 9 times more Salt than ordinary sea water – and if you've ever taken a mouthful of that while diving under a wave, you'll know that it's not exactly well seasoned.
Dead Sea mud has been shown to have an anti-microbial effect (it fights against the spread of bacteria) on strains of bacteria that live on human skin. This bacteria is also linked to break outs of acne and blemishes so the use of a mud mask can help to reduce your chances of this and even clear up existing problem areas.
Okay, so this one isn't so much a skin benefit, but it's definitely a reason to give this place a spot on your holiday destinations list….you float in the Dead Sea! The high salt content means you can literally lie back, relax and let your stresses wash away with a feeling of total weightlessness…if you know anything about the team here, we're never going to not recommend that are we?
Author Treaty Ltd / Unbuttoned / Published: Oct-18-2019